This week we are studying the vocabulary for fruits.  We are reviewing colors and size together with the fruits vocabulary.
Here's a video to practice the vocabulary and sentence structures:
I created a few sheets to go with this topic. The first one is a vocabulary sheet.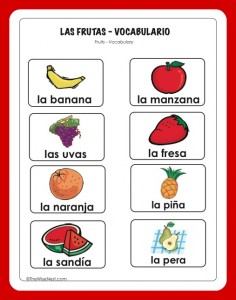 Next you will find a cut and paste activity.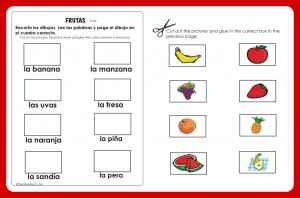 The  last one is a crossword puzzle.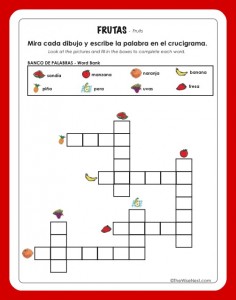 Click below to download the file
—> Las Frutas Worksheets <—
Have a great week!