With a new school year in progress, we have introduced a new set of action words (verbs) in our Spanish class. Just like in the previous sets, we will be learning five new verbs and the phrases: "Yo puedo .." (I can…) and "Yo no puedo…" (I can not…)
The video will serve a tool for reviewing and practicing the correct pronunciation.
Below you can download a file containing a few worksheets to practice these verbs.
1. Vocabulary sheet.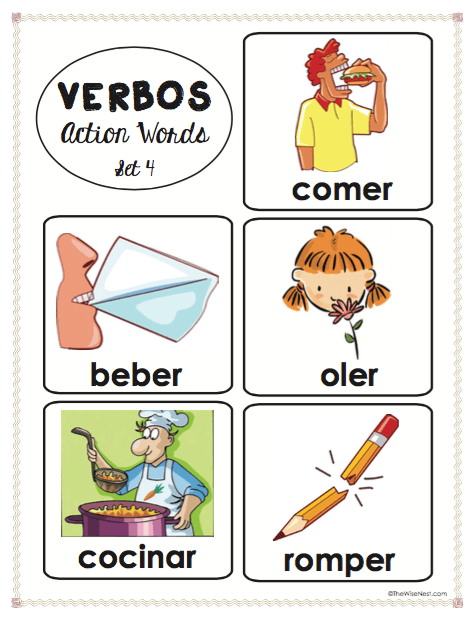 2. Read and Color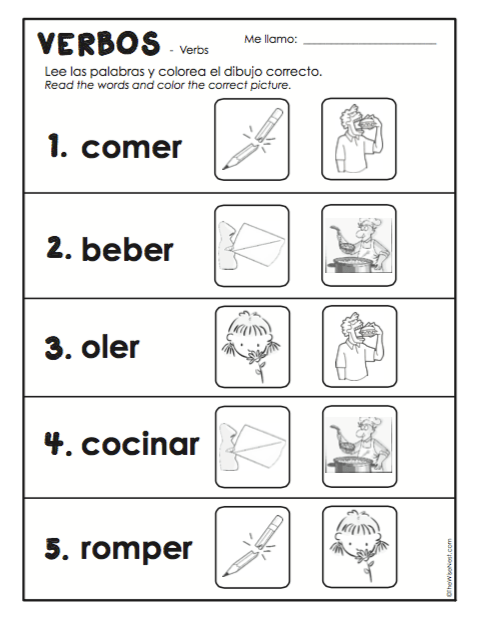 3. Cut and Paste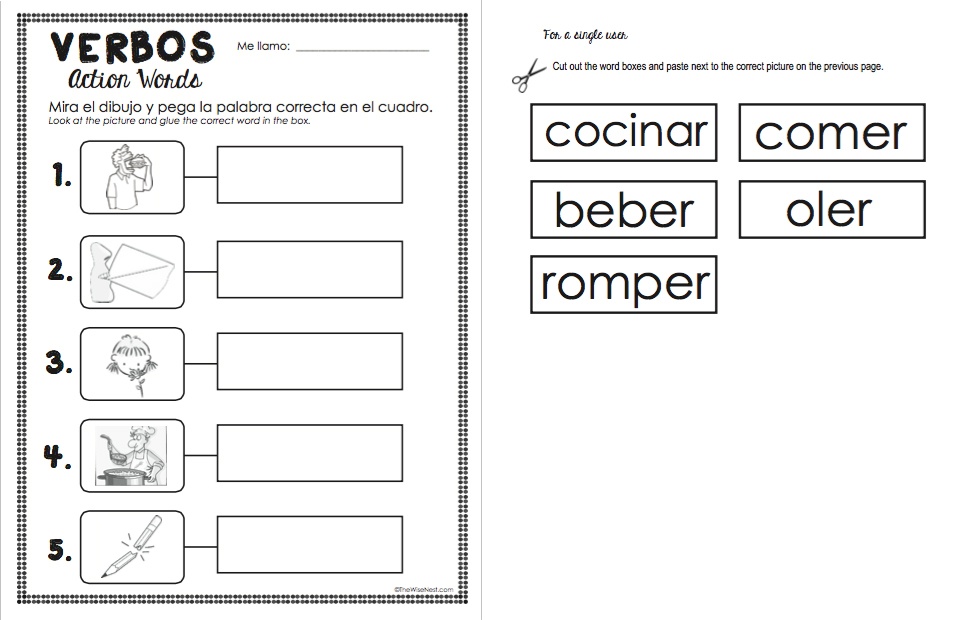 4. Read and Trace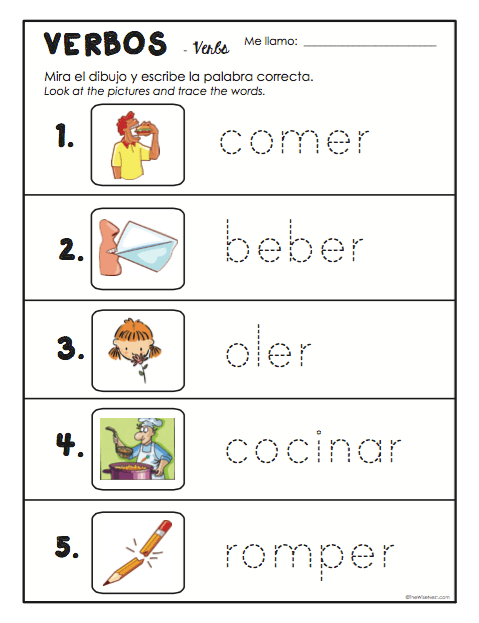 I hope this is useful for you and your students, whether you homeschool or teach in a regular classroom.
Download below
—>Action Words Set 4 <— 
Have a fabulous day,