Our new poem will be Clouds by Christina Rossetti. It is a short little poem, very easy to memorize and act out. The kids enjoy moving with the poem as we recite it. When the wind is blowing, they move and wiggle around; when the wind stops, they freeze and stand still.
Here's a short video to go with the poem.
I have also created a few sheets, visual aids to help your child memorize the poem. Below, you will find a link to download the file. A few of the things you'll find in the file are:
Poem illustrated with pictures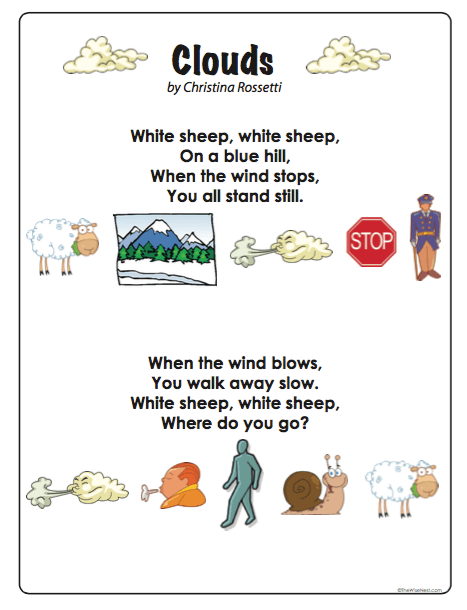 Pictures sheet with no words to help your child recall the words without reading them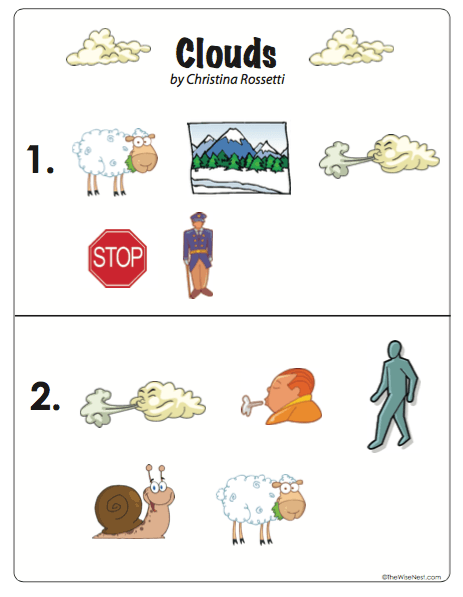 Picture cards
I hope this is useful for your family!
Click below to download the file.
Have a wonderful day,