A new school year has just started! Our Spanish classes will begin soon.
Since we are beginning a new school year and the kids are talking everything related about school, I thought it would be fitting to learn some vocabulary in that topic.
We will learn different places in the school and a few items found in the classroom. For more school supplies vocabulary, visit the post I wrote about School Items.
Here's the video with the vocabulary and pronunciation:
In the file below you will find a few different worksheets. The first two sheets are the vocabulary sheets. One in color and one in black and white to use for coloring.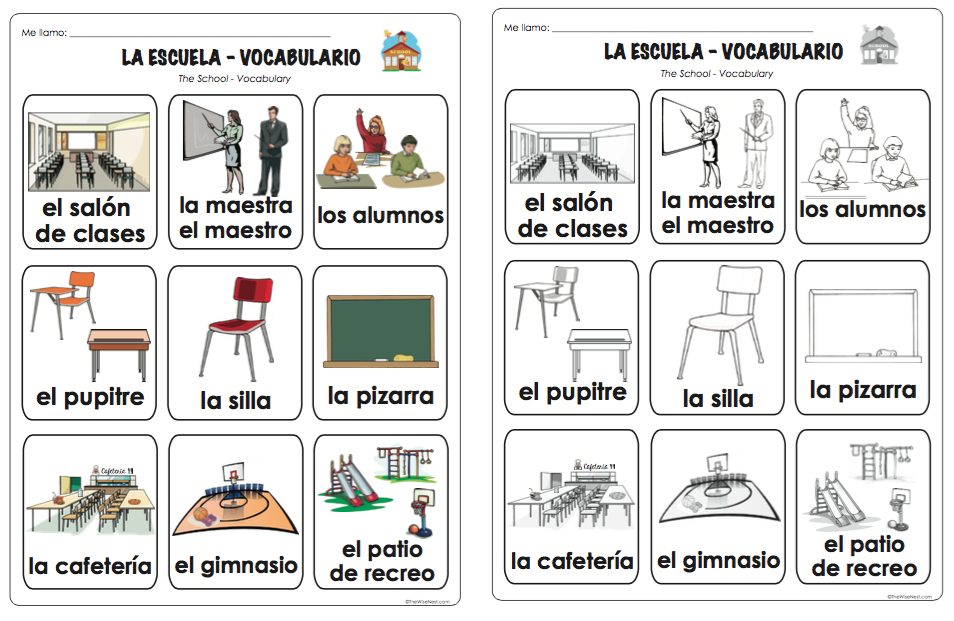 The next few sheets include cutting and pasting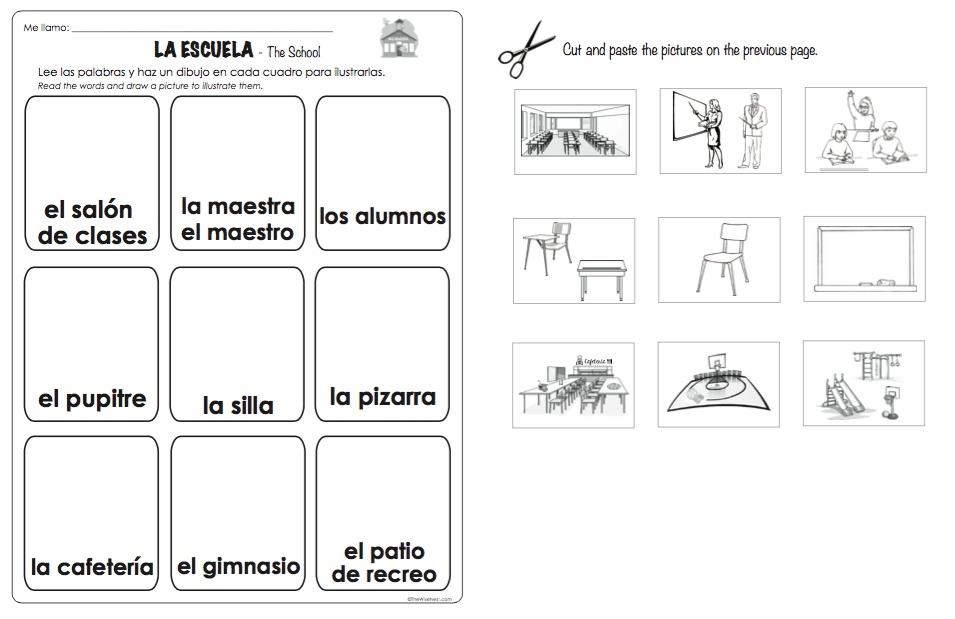 Drawing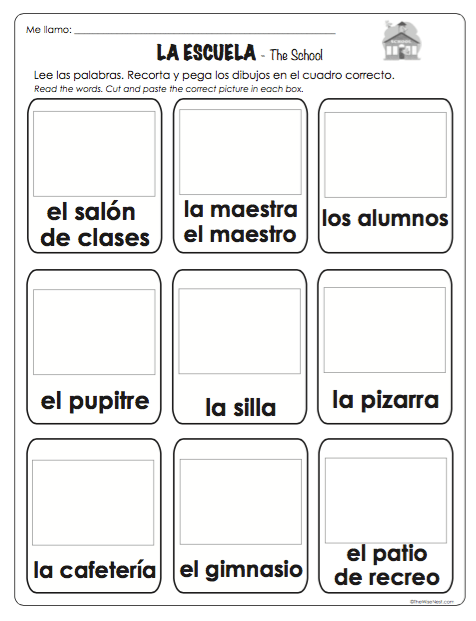 Reading and circling the correct picture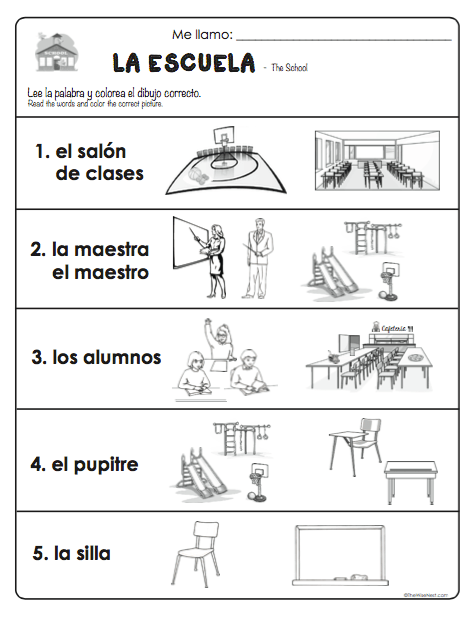 I hope you can use these resources to help your child learn more Spanish at home or at school!
Download file below
—-> La Escuela<—-
Have a wonderful day,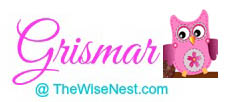 SaveSave