We have completed another set of Action Words (verbs) in Spanish. This set includes five verbs. Students will be memorizing these five action words, acting them out, writing them and using them in simple sentences like: "I can…"
I have created a video to help you with pronunciation. It is very important that the student watches and reviews the new vocabulary daily or every other day.
Below you will be able to download a file with a few worksheets to help your student(s) review the vocabulary. This is what you'll find in the file:
Vocabulary sheet in color and black and white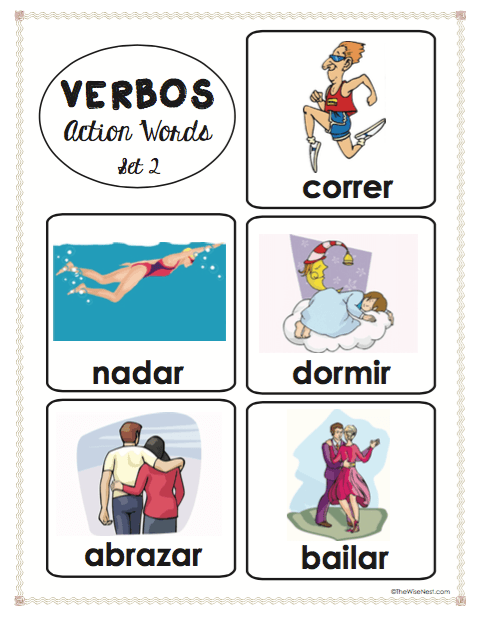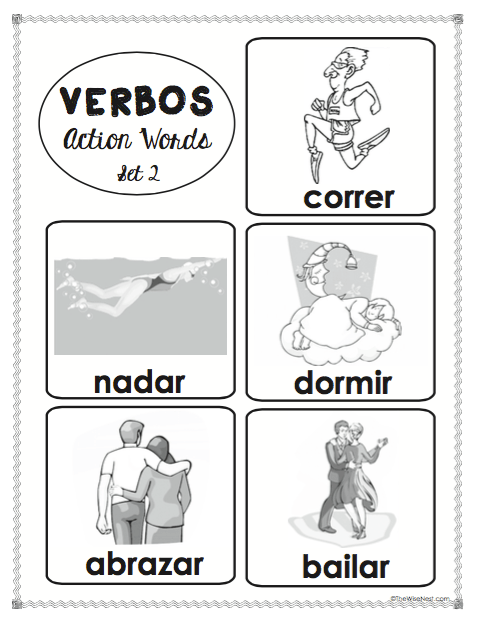 Cut and paste activity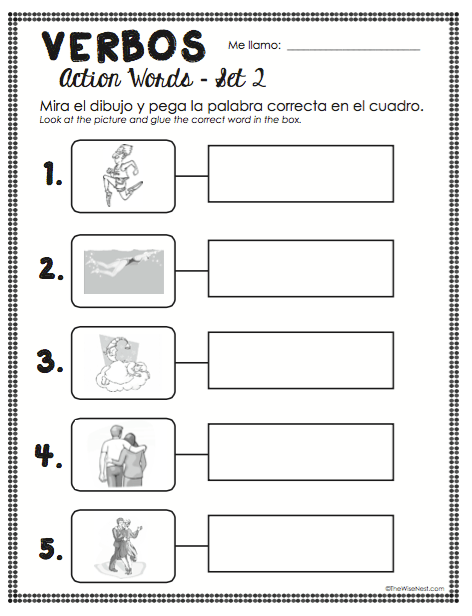 Read and color activity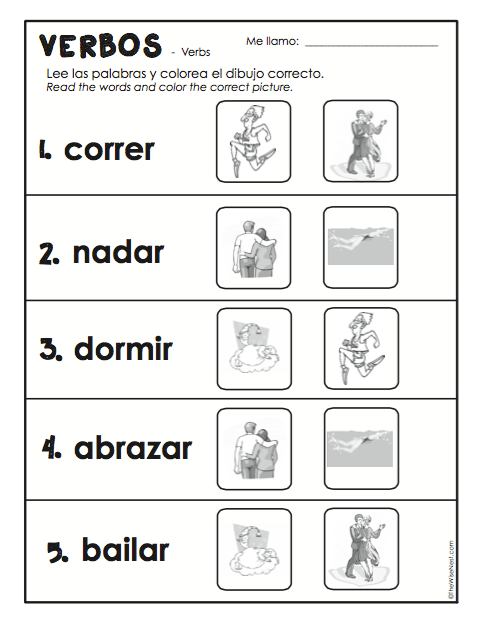 Keep practicing your Spanish and build your vocabulary bank little by little. Before you know it, you'll have enough words memorized and you'll be able to use them in conversation.
Download file below
—> Action Words Set 2 <—
Have a wonderful day,