We are starting the New Year with a new set of Verbs or Action Words in Spanish. This is Set 5 out of a series of 6 sets. We will be learning five new verbs in Spanish. This is so important when learning a new language because verbs are the heart of your sentences. Without verbs, you can not have a complete sentence! 🙂
I have created a video to help you with pronunciation and practice. Ask your student(s) to watch the video several times a week in order to help them memorize the words.

Below you will find a link to download a file with a few sheets to practice at your own leisure. The sheets included are:
1. Vocabulary Words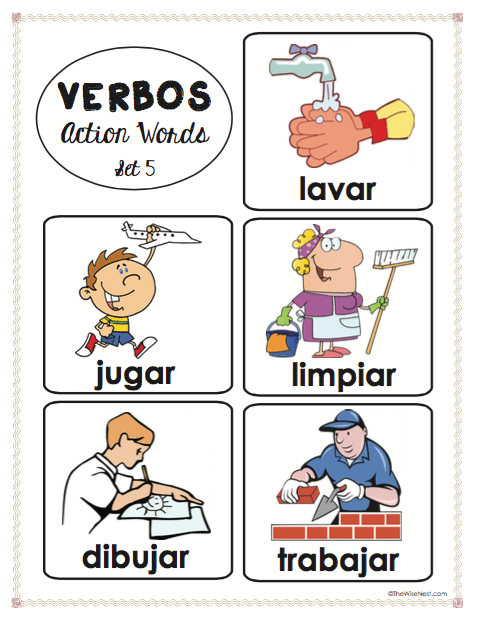 2. Cut and Paste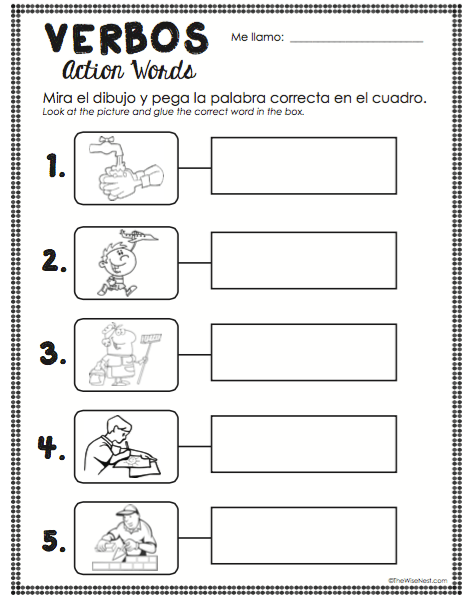 3. Read and Color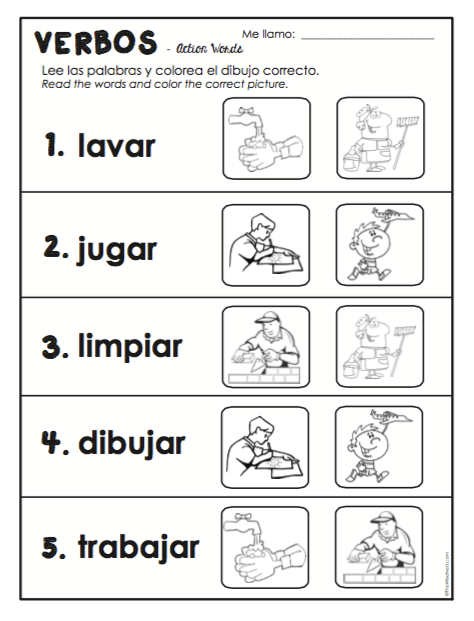 4. Trace the Words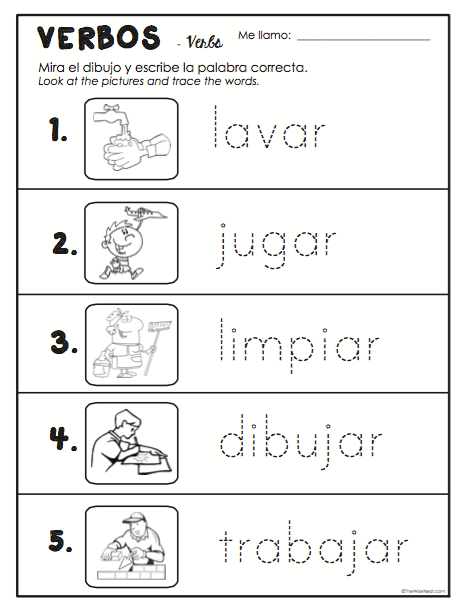 I hope this is useful for your student(s)!
Download below:
—> Action Words Set 5  <—
Have a wonderful day,