Our History studies will bring us to the beginnings of our country. In Poetry, we have chosen to memorize a few excerpts of the sermon delivered by Governor John Winthrop.  At the time, he was the governor of the Massachusetts Bay Colony. This sermon was delivered aboard the Arbella. I love the absolute truths delivered in this sermon.  It is my hope that our children will grow up loving the Lord and always using the Bible as their foundation in everything they do.
I created a few resources to help us memorize the excerpts of this sermon. You can find a link at the bottom of this post where you can download a file containing these resources.
Illustrated Text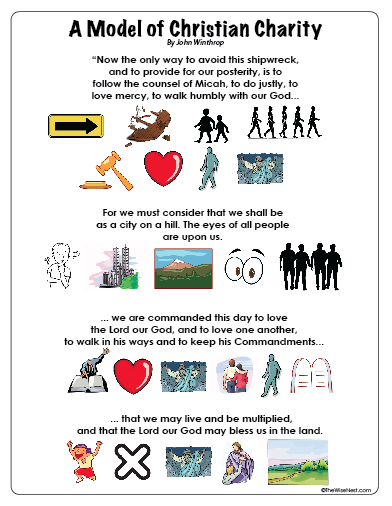 Illustrations Only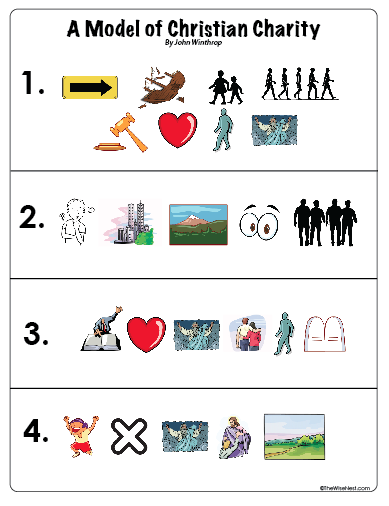 Picture cards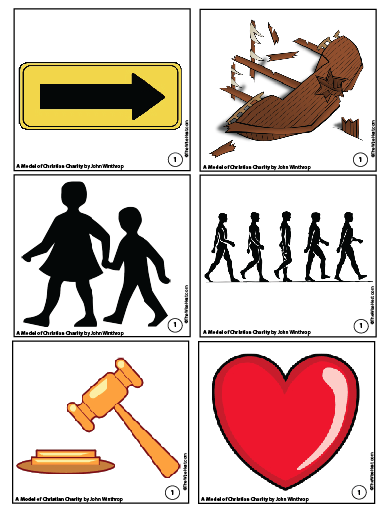 Download below:
—> A Model of Christian Charity <—
I hope this is useful for you and your children!
Have a blessed day,