The topic we will be studying for the next two weeks is School Items. We will be learning basic vocabulary words for school items. We have been describing the items in Spanish using colors and size.
Here's the video to help you with the pronunciation:
Below you can download the file which includes the vocabulary sheet…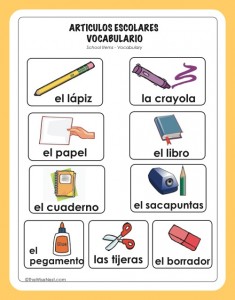 Also a worksheet for drawing…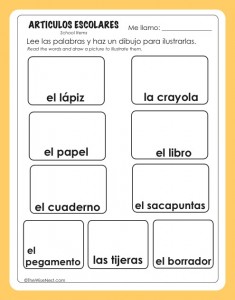 And lastly, a cut and paste activity…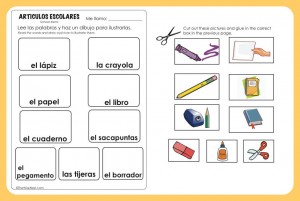 Hope you can use these sheets! 🙂
Click below to download the file
—>Articulos Escolares – School Items Worksheets <—
Have a wonderful week!