Hello everybody!
We have been enjoying the snow we got in NC! We don't usually get this much snow, so we are all loving it! Lots of fun…. hard to get into school  🙂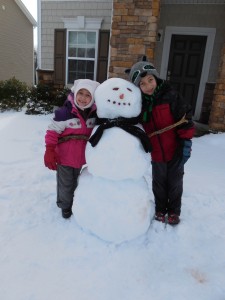 This week's topic for Spanish is working on describing ourselves. The goal is to get the kids describing themselves by talking about their hair, eyes, gender and height. They are doing really well!  Here's the video to help you with pronunciation:
As usual, I made a few sheets to go with the topic.  You can download the file at the bottom of the post. Here's what you will find in the file:
Vocabulary Sheet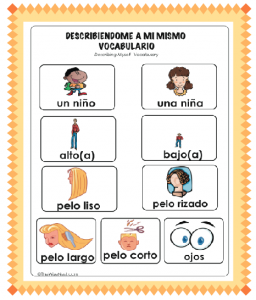 Read and circle the correct description for yourself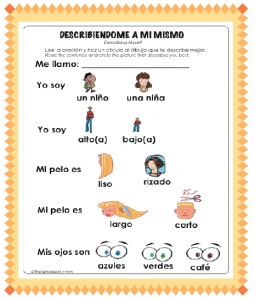 Cut and paste to complete description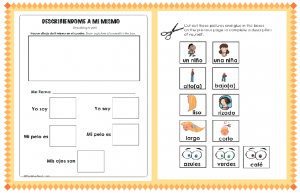 Draw and fill in by hand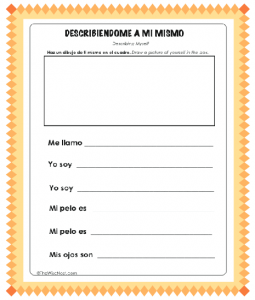 Click below to download the file
—> Describing Myself Worksheets <—
Hope you have a fantastic week!