Here's the next poem we are working on at our homeschool! 🙂
Read the poem to your child first, and have him close his eyes and picture what the poem is describing. Talk about what the author is describing.
Show the video to your child, or the sheet with the written poem and pictures. Explain how the pictures can help him memorize the poem.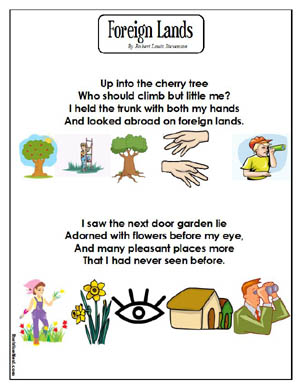 You can focus on one stanza at a time and make sure he has memorized it correctly. Move on to the next stanza, so forth and so on. Once you feel like your child has most of the stanza memorized, then show him the sheet with just pictures. Direct him to point to each picture as he recites the poem. The pictures will help him recall the words.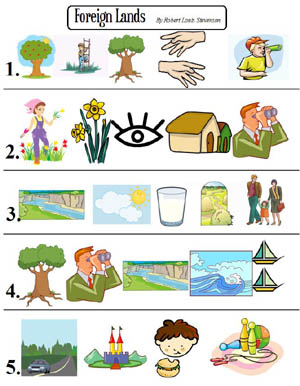 Use the coloring sheets as another activity you can do while listening to the poem.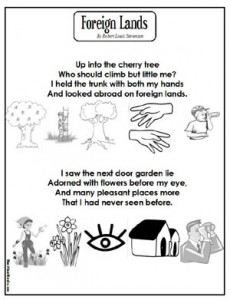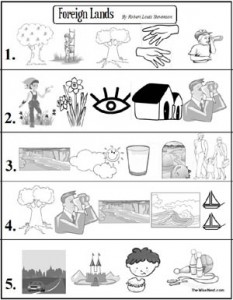 Watch the video with your child everyday to reinforce the memorization process.
I am LOVING watching my kids recite these beautiful poems! So rewarding! I hope this helps you and your child memorize poetry too!
Click below to download the file with all the sheets 🙂
—>Foreign Lands<—