Hello my dear readers!
We are working hard on memorizing length measurement conversions. We had fun measuring things around the house and using different measurement units.
I created a few resources for my kids to practice and review the conversions. These are the particular conversions we are learning in our local co-op, so that is what I included in the files. I know there are many other conversions, but for now we will stick with these. 🙂
First, I love creating picture cards. I can use them to introduce the concept, but then we can use them for several games. We play a racing game to match the cards. The kids try to match the cards as fast as they can. They love looking at the timer and trying to beat their own time.  We also play memory game and scavenger hunt.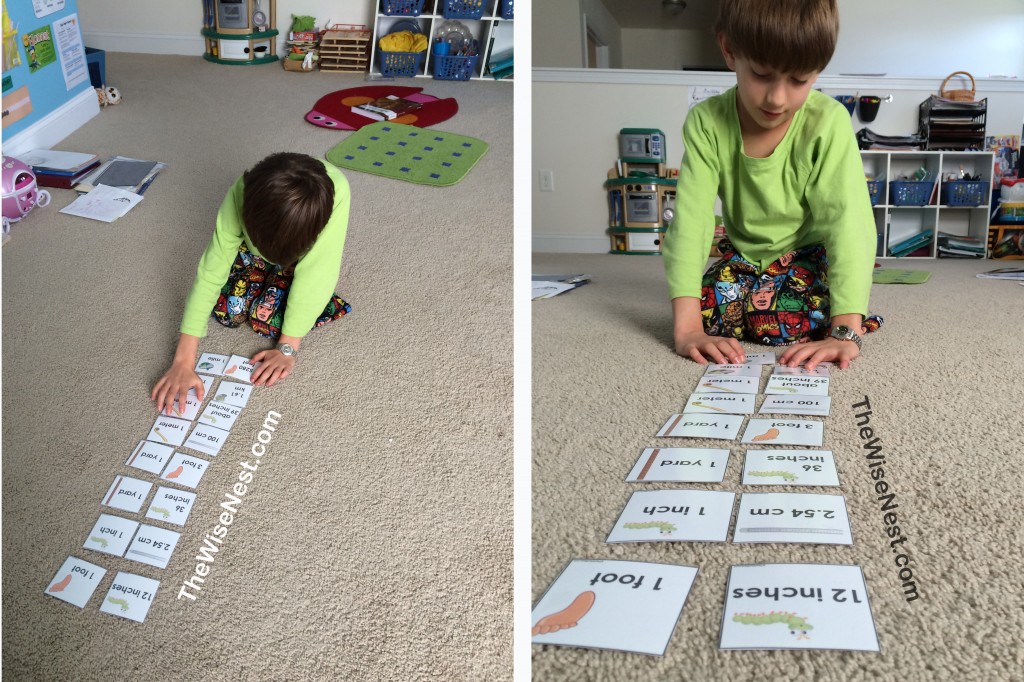 I love interactive sheets where the kids can self-check their knowledge. This sheet has helped my kids review the concepts and self-check their answers.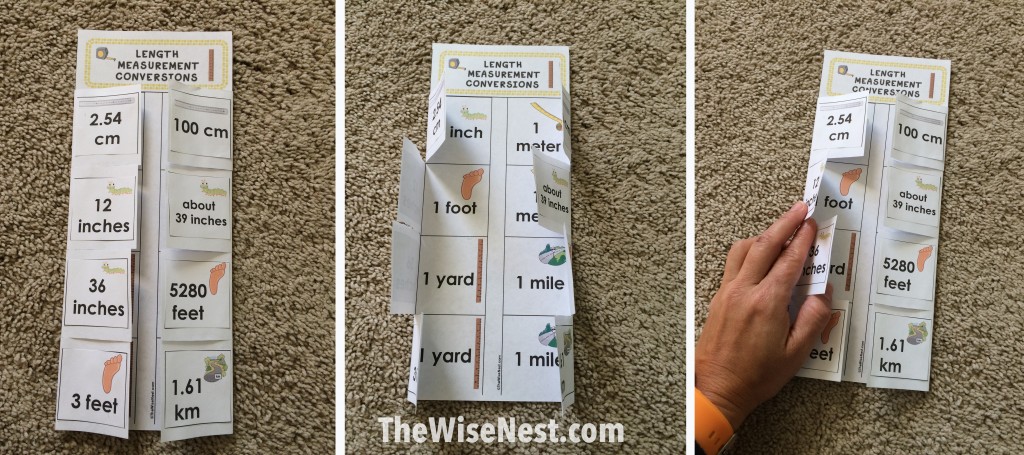 If you like folder games, I also put the same information into a file folder game.  You can use this sheet as a cut and paste activity if you do not desire to make a folder game.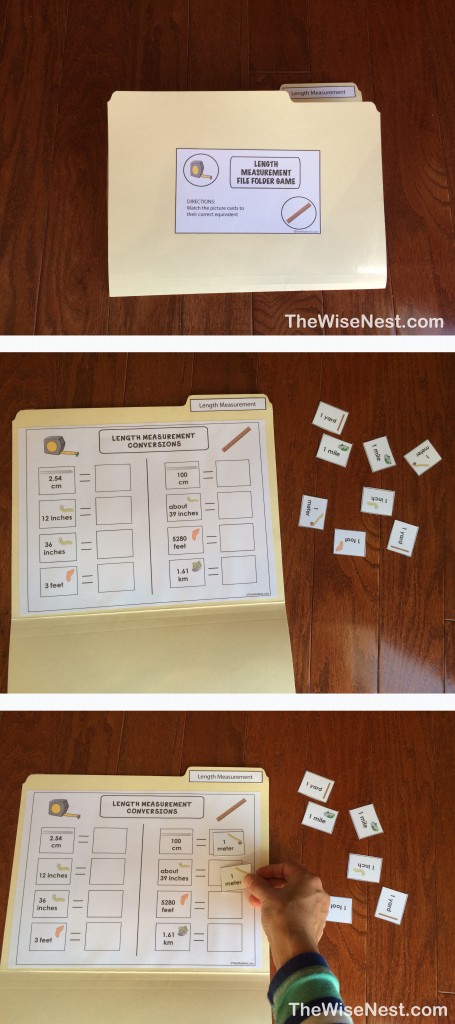 I ended up laminating the main sheet in the folder game and had my children fill it out using a dry erase/wet erase marker. This way we can use over and over (at least twice a week). You can slide this page into a sheet protector if you don't have a laminator.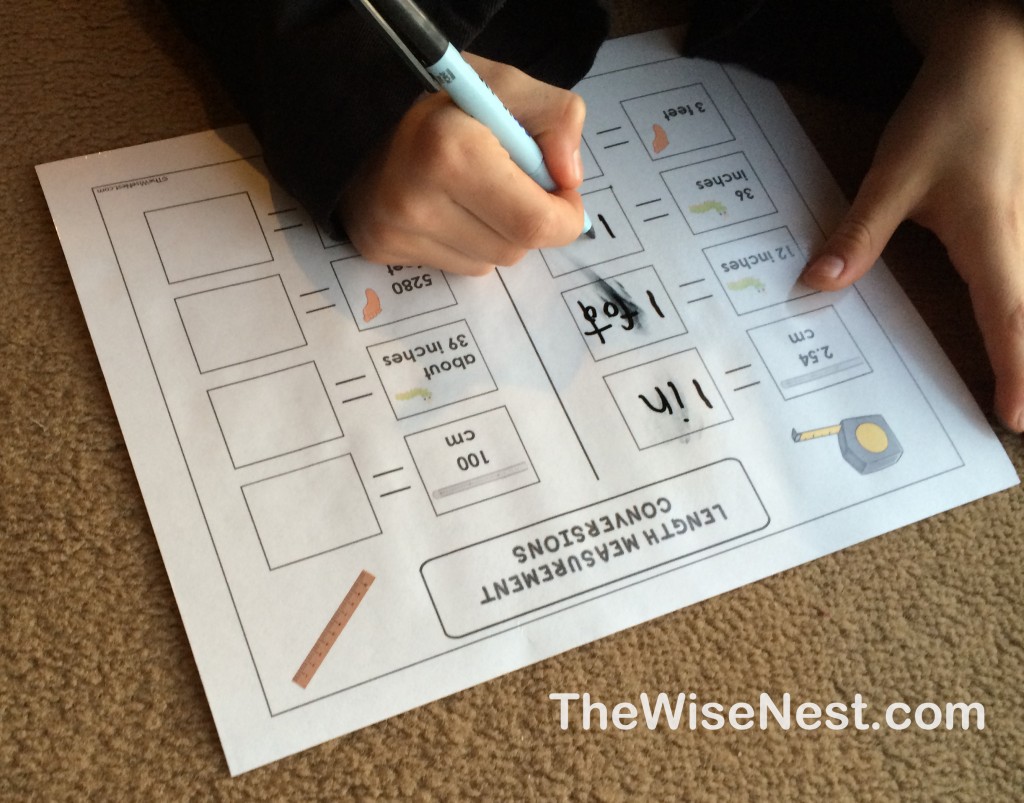 Hope this helps! Have a wonderful week!
—> Length Measurement Conversions<—
Blessings,