The next topic we are learning in Spanish Class is the vocabulary for Community Helpers (Las Profesiones). Here is the video to help you with pronunciation. 🙂
If you need some sheets for practice and review, you will be able to download them at the bottom of this post. Let me tell you what's included in the file.
First is the vocabulary sheet. I always like to post on the wall what we are learning, so I make a vocabulary sheet for a visual reminder of the new vocabulary we are learning.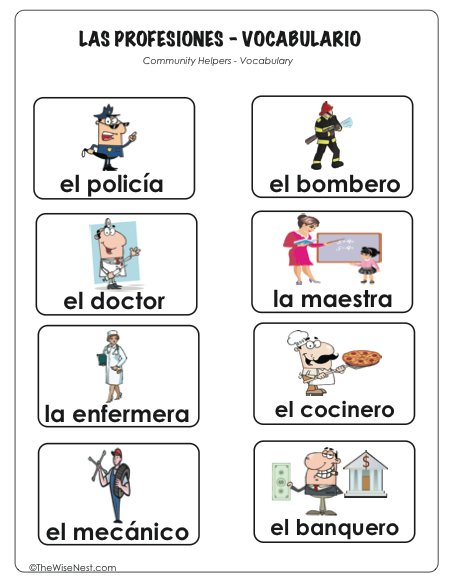 The second sheet is a simple cut and paste exercise. Read the word, cut out the pictures, and glue in the correct box.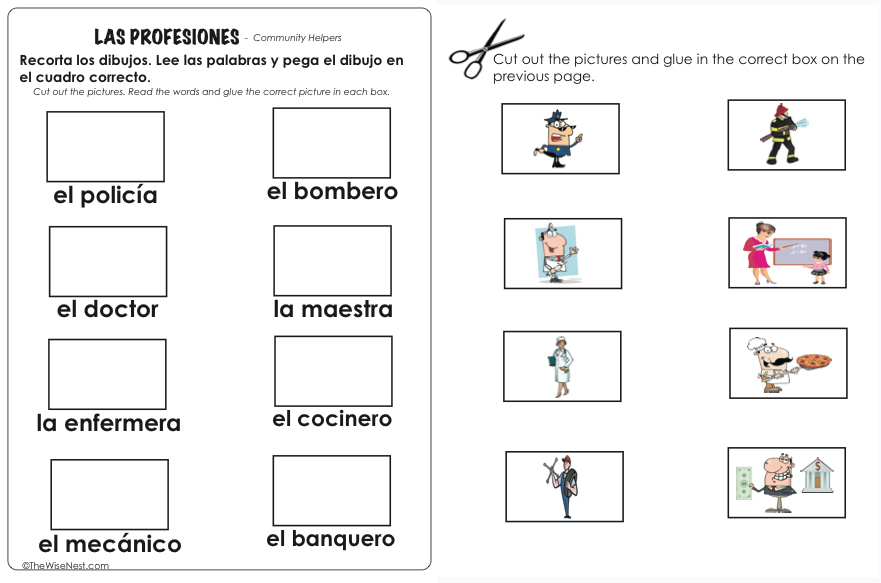 The last sheet is another very simple sheet. Read the words, look at the pictures and match them correctly.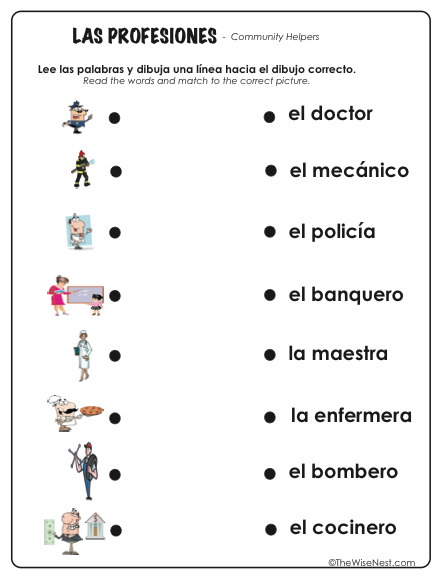 —-> Profesiones Worksheets  <—–
Hope this helps you and your family!
Have a wonderful week,