In our Spanish class, we will be learning some vocabulary words about food.
Here's the video to help you with pronunciation:
Below you will find a link to download a few worksheets to help your child review the vocabulary words.
Vocabulary Words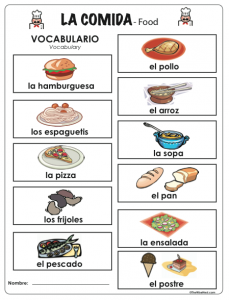 Read and choose the foods you like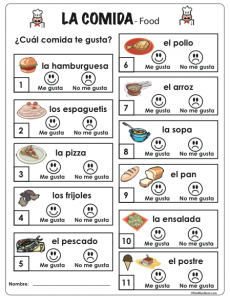 Read and draw the correct picture on the plate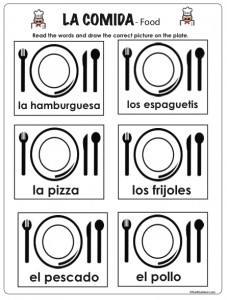 —> La Comida – Food <—
Have wonderful week everyone!