We are learning a lot about US History. We are enjoying reading different books, watching videos and talking about the beginnings of our country.
The next document our kids will be memorizing is a short form of the Bill of Rights. I had fun creating some materials to help them in this process.
I typed the Bill of Rights with a few illustrations, and also created a fill-in-the-blank sheet.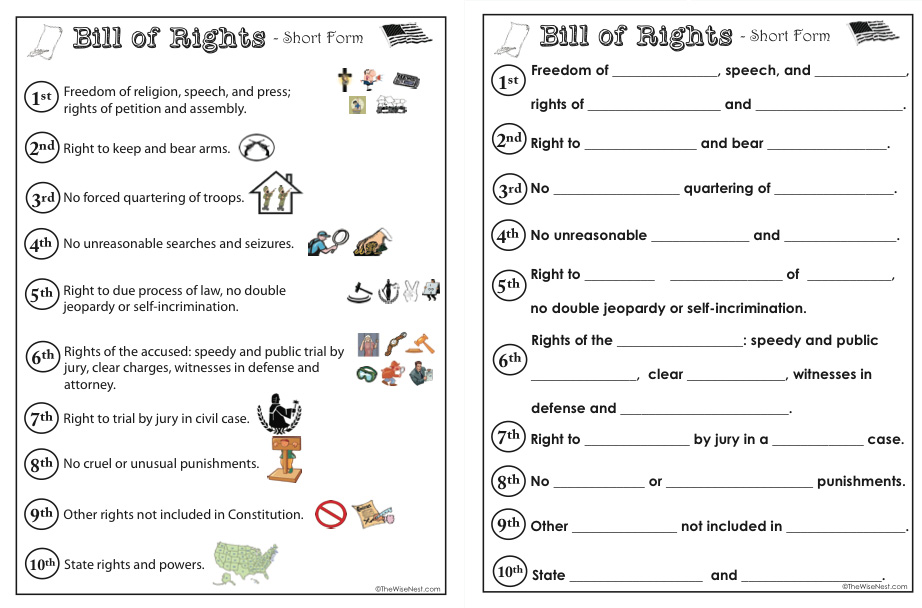 My kids love playing games and I love hands-on activities, so I made a couple of folder games.  I tried to make it into two levels. The first one is a little easier in that the child needs to match just the word tiles to the pictures already in place in the game.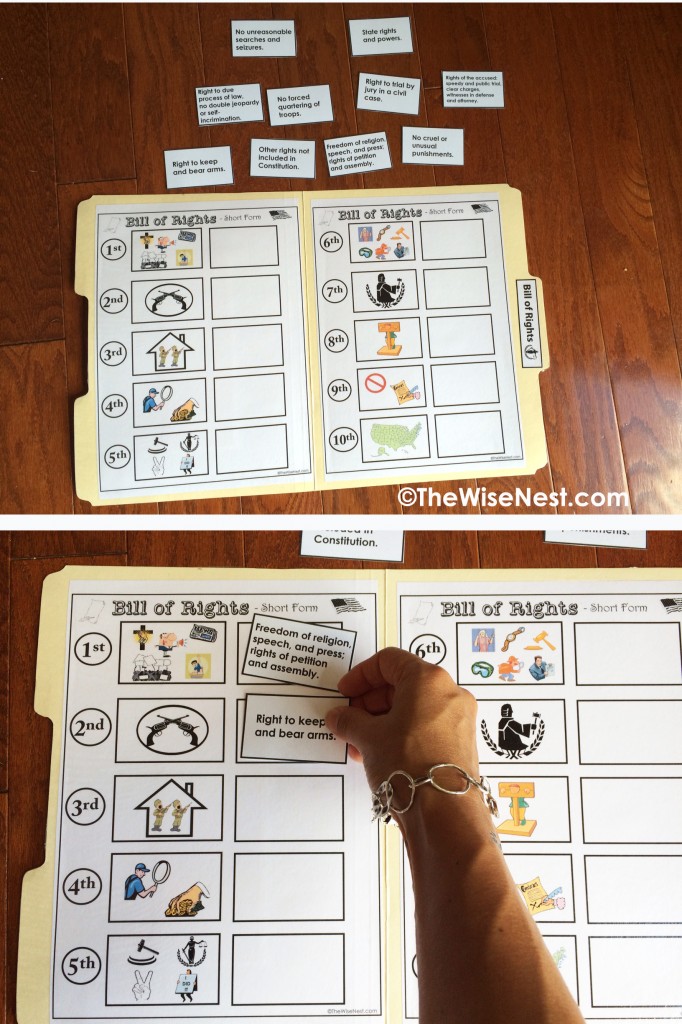 The second one, is a little bit harder because the child needs to match BOTH picture and word tiles in the correct order. I plan to start with the easier one, and when I feel like they are close to having it memorized, I will move them to the harder one. 🙂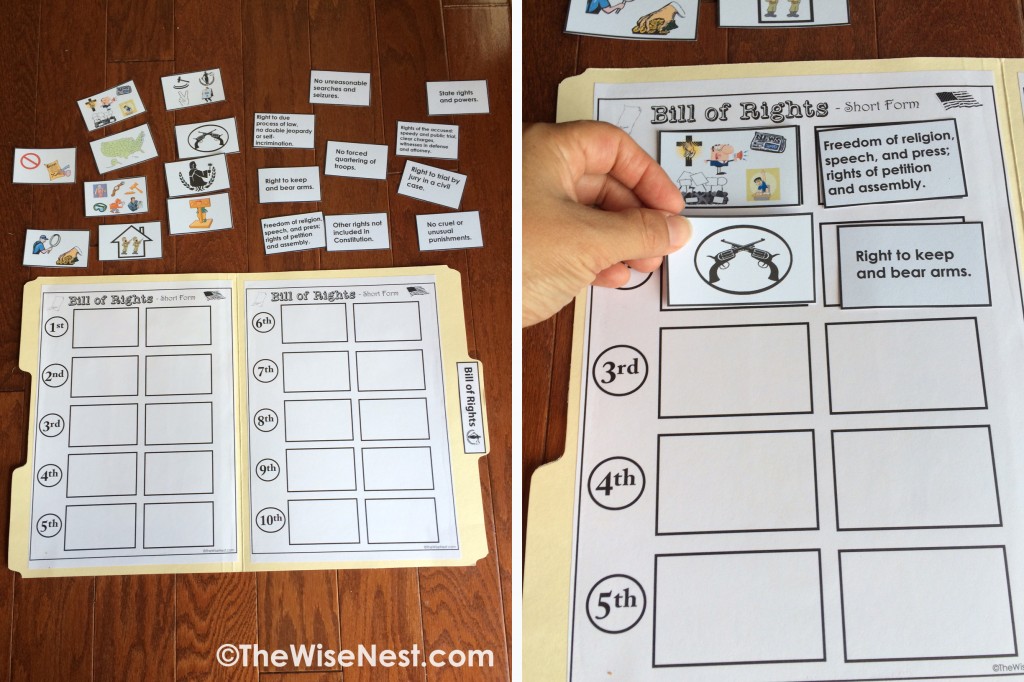 Interactive, self-check sheets are always fun to me.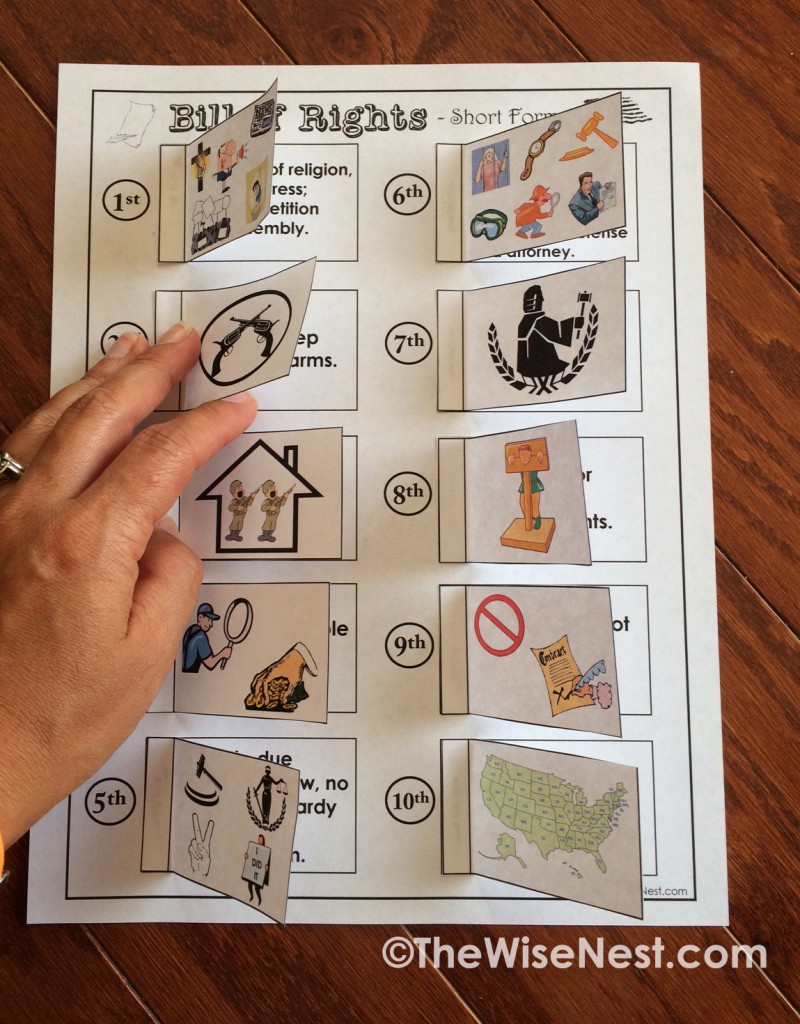 As a visual learner, I always need to have picture cards. So if your child is a visual learner, this will be just right for him/her.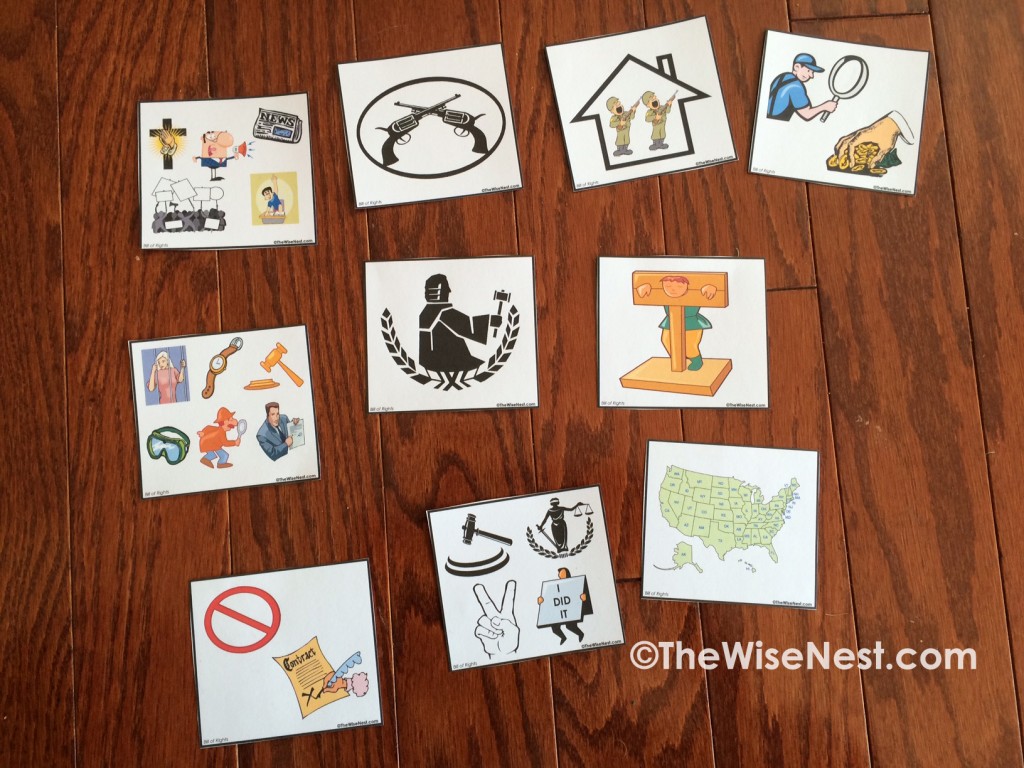 Click below to download the file.
Hope this is helpful to your family!
—> Bill of Rights  <—
Have a wonderful day,