This week we are learning new words for the face in Spanish!
We picked a handful of words and a question and answer to learn.  I made the picture cards to help us learn the words plus it gives us a chance to play games! 🙂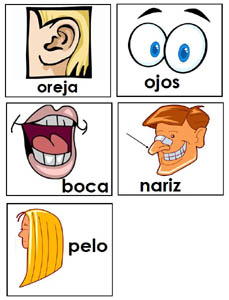 I also made a short video to help you with the pronunciation of  the vocabulary. Have your child watch it everyday and before you know it they'll be going around the house saying the words in Spanish! 🙂
If you would like a few extra activities to do with your child I made a couple of worksheets to review the vocabulary.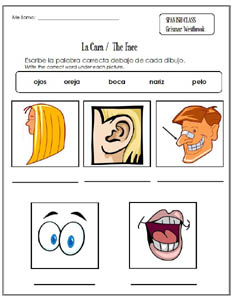 Click below to download the files
—> La Cara cards <—