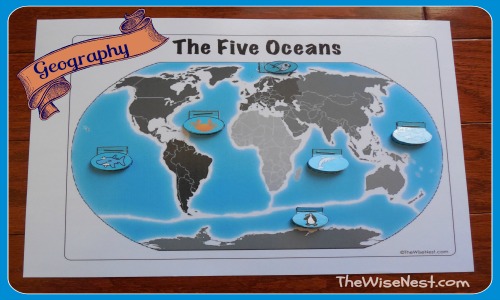 Learning the five oceans on the map can be so much fun!  If you need a song to help you and your children remember the five oceans, here you have it…
We play the video while eating breakfast, lunch or snack; sometimes we just play it in the school room as a break, time to dance and play instruments, time to move and wiggle and get the wiggles out! 🙂
I made a few materials to go with this topic. I love the way this interactive map turned out. My kids love lifting the flaps and self-checking their answers. Just download the file, cut out the flaps and glue them in place. You can download the color version, or the black and white version and have your children color the ocean animals.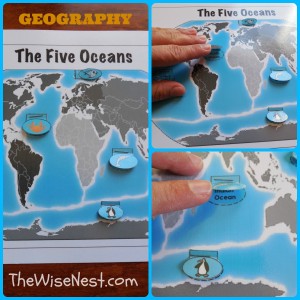 We love picture cards. There is so much you can do with cards. My kids started quizzing each other and playing "teacher". The sit together and one would ask each other: "Show me the Atlantic Ocean… Great job! You get this card."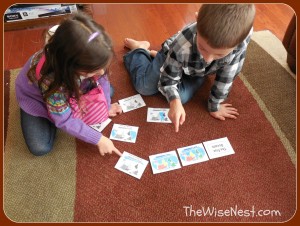 Last summer I made this huge map out of painter's drop cloth and we just love using it! It makes Geography so fun for them! We printed the pictures of the ocean animals and they just move them around as they follow directions. Ex: Place the shark in the Pacific Ocean, place the dolphin in the Indian Ocean, etc. You can also use these pictures on a smaller table map and ask your child to do the same.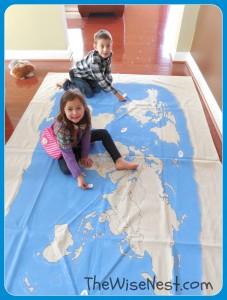 I did not include the picture cards in the file due to the size of the document. However, if you would like to have the file with the picture cards, please send me a message and I would be happy to forward those to you! 🙂
Click below to download the file
—>  Five Oceans <—
Have a blessed day,