This year we will be studying Medieval and Renaissance Era in our History curriculum. Some of our Poetry will be related to that era.  Our co-op will be memorizing a couple of excerpts from "Beowulf".
Last week, we spent some time reading about Beowulf, watching some videos and having some discussion about what this poem is all about.
The two excerpts we will be memorizing describe the scene when Beowulf, together with fourteen warriors, arrive at Zealand in order to help King Hroogar and his kingdom who had been terrorized by the monster Grendel.
I love how the author of the poem describes the scene. It transports my mind to that place, I can hear the sounds, I can see the colors, I can picture the warriors, almost like if I was there. What a treat to show my kids the quality of old literature and poetry. 🙂
My amazing husband helped me record a video of the segments we will be memorizing. Like I have said in other posts, I love to play the videos in the morning while we eat breakfast. It really makes it so easy for them to memorize their Poetry. The pictures and the repetition, just sticks in their little minds.
Here it is:
I also made a few sheets to go with it. I am a visual learner and so is my son. That is why you will find tons of pictures in everything I make. Here's what I made:
Poem with Illustrations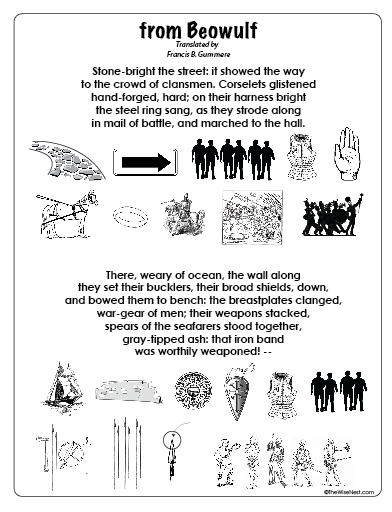 Picture sheet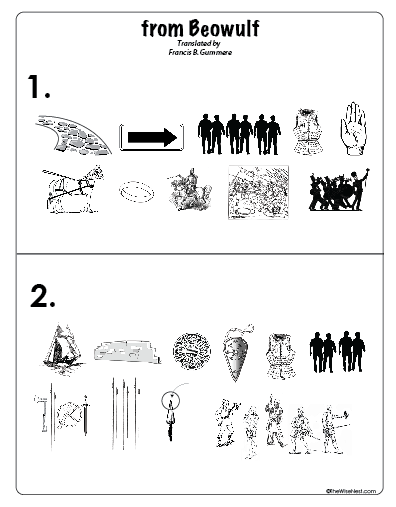 Picture Cards: We use these to put them in order as we recite the poem. They have to think hard to recall the poem and then place the cards in the correct order.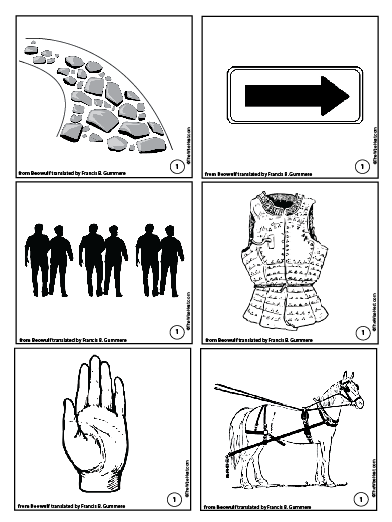 Fill in the blank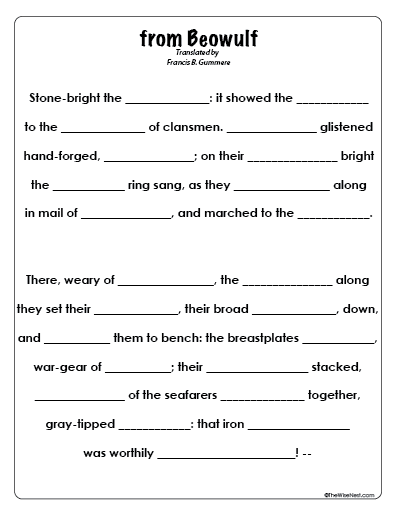 Feel free to download these sheets on the link below
—>Beowulf <—
I am always glad to share what I have created for my kids. Hope it helps you. 🙂
Have a wonderful week!