During the next three weeks, my Kindergarten class will be memorizing the first two stanzas of the hymn "A Mighty Fortress" by Martin Luther.
We will be studying about Martin Luther and the Protestant Reformation in our History, so we thought it would line up perfectly to memorize this old hymn.
I found a really good version of the hymn on YouTube, so we will be using it. Here it is:

I made a few sheets to go with the hymn. You can download the sheets at the bottom of this post. In the file you will find the written hymn with illustrations, a sheet with illustrations only, and the last few pages include picture cards where the illustrations are a bit bigger than on the sheets.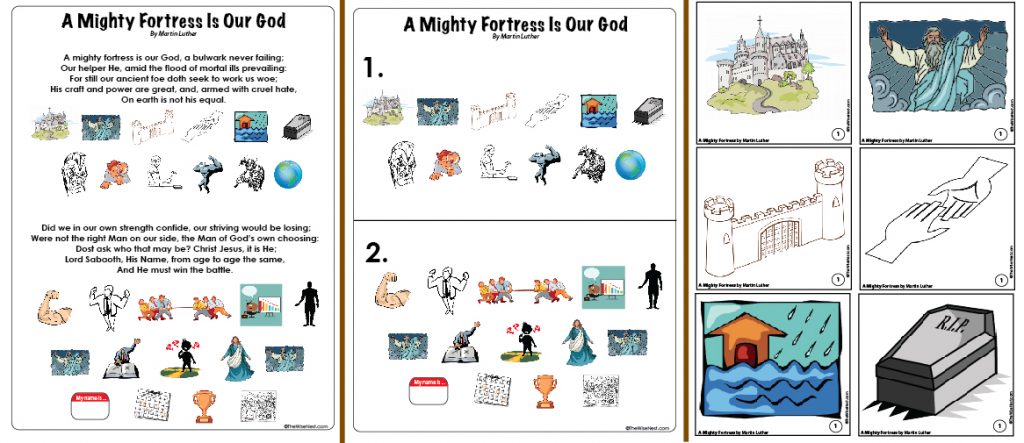 Feel free to download this resource by clicking the link below.
—> A Mighty Fortress Is Our God <—
Have a wonderful week!