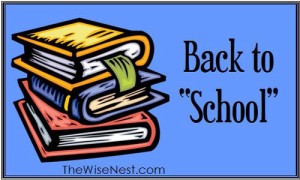 Hello!
Hope you all have had a wonderful summer.  We have enjoyed our time of relaxing, playing, swimming, and having fun!
Now we are gearing up to start a new school year in a week! I am currently painting the school room and getting things organized (pictures to come).
I wanted to share a few things with my wonderful readers.  As you all know, last year we were part of Classical Conversations, so most of the posts on this blog were related to the activities we were doing in our home while using the Classical Conversations curriculum.
Last Spring, a few unexpected situations occurred in our CC community (details aren't necessary) and we were brought into a place of reflection, transition and prayer. After seeking God's will for our family, and having some new doors open, we have decided to not be part of Classical Conversations anymore.
We will continue to educate our children at home, using a classical model, but now we will be part of a different community.
I will continue to keep the blog going, but the material I post here will not be following Classical Conversations.  I may do few of the Science activities and maybe some of the Math, but it will not be as consistent as it was last year.
Some of the new topics that will be posted on this blog are:
* Spanish:  Basic Spanish for children in the lower elementary grades.  You will find visual aids, worksheets, videos, songs, etc.  So stay tuned if you are interested in this.
* Poetry:  This year we will add learning poetry to our school work.  I will be posting classic poems, activities to go with each poem, as well as some videos.
* Early Reading Strategies (which will be found under English/Language Arts):  I will be teaching the Kindergarten level in our new community, so in an effort to help the parents with teaching the kids how to read, I will be posting simple tips, ideas, games, videos, songs, etc.
* Anything else that my brain throws at me!  You know how my brain works, I get some crazy ideas going and I try them to see how they turn out.  🙂
I wanted to thank you all so much for the wonderful support and encouragement you gave me last year. I hope that some of the new content I upload here will be of benefit to your family!
Feel free to e-mail me should you have any questions 🙂
I pray that God gives you the strength and the wisdom as you all get ready to start a new school year!
Following God's lead,
Grismar