I guess my brain never stops working, even when I am asleep.  On Saturday night I had a dream that the kids and I were reviewing the weather fronts and we were using colorful ribbons to represent the weather fronts. I kid you not… when I woke up I thought to myself: That is a cool idea! I gotta try it!   So I went to the craft store and bought a yard of ribbon for each kid (37 cents a yard! can't beat that!).

The kids ended up LOVING it! It really worked well. Thank you Lord, for giving me ideas even when I am asleep. It all comes from Him!  🙂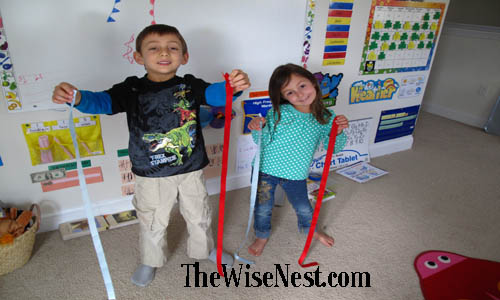 In case you don't want to use the ribbons, we came up with hand motions to use as we review the weather fronts.  Here's the video:
Have you come up with any crazy ideas?  I would love to hear the silly things moms do for their kids to help them learn their material  🙂
Have a blessed day!