Our next topic to learn is furniture.  We are learning basic vocabulary for a few pieces of furniture you may find in your home.
Here's the video to help you with pronunciation and review:
You can also download a vocabulary sheet with pictures and words.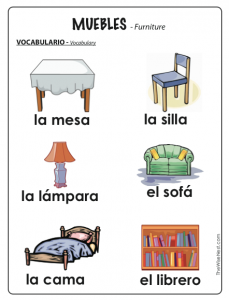 Another sheet you will find in the file is a drawing worksheet.  Students read the word and then draw the picture to illustrate the word.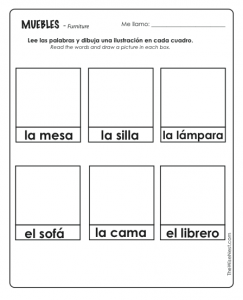 Cut and paste is always fun!  My kids enjoy doing this kind of work. I have them do it while I am reading History or any other read aloud.  It keeps them busy, focused and they can listen to the information for a longer time than if they would be just sitting.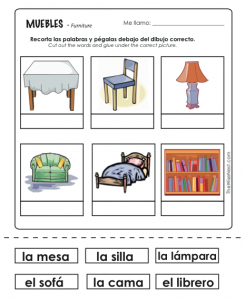 The last one is read and circle the correct picture.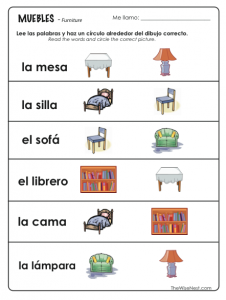 Have fun learning more words in Spanish!
Click below to download the file
—> Los Muebles – Furniture <—