Since we are studying ancient history this year, our Poetry is related to the topics we are learning about. The founding of Rome is one of the topics we will be covering in the next few weeks, so we will be memorizing the poem "Romulus and Remus" by Rudyard Kipling.
I put together this video to help my kids memorize it. We usually play the video every morning while eating breakfast. You won't believe how this helps them. It is the repetition, the visual aids and the music that sticks to their brain, and they can memorize it with very little effort.
We had fun with this poem this week.  We read some books and watched this video about the story of Romulus and Remus. Then, I introduced the poem to the kids using the picture sheets I made. Next, we read one stanza at a time and talked about the meaning of the poem and any vocabulary words that they didn't understand. After we had spent some time talking about the poem and reading it, the kids pulled out the big plastic blocks and re-enacted the poem. They built the camp and the walls around it.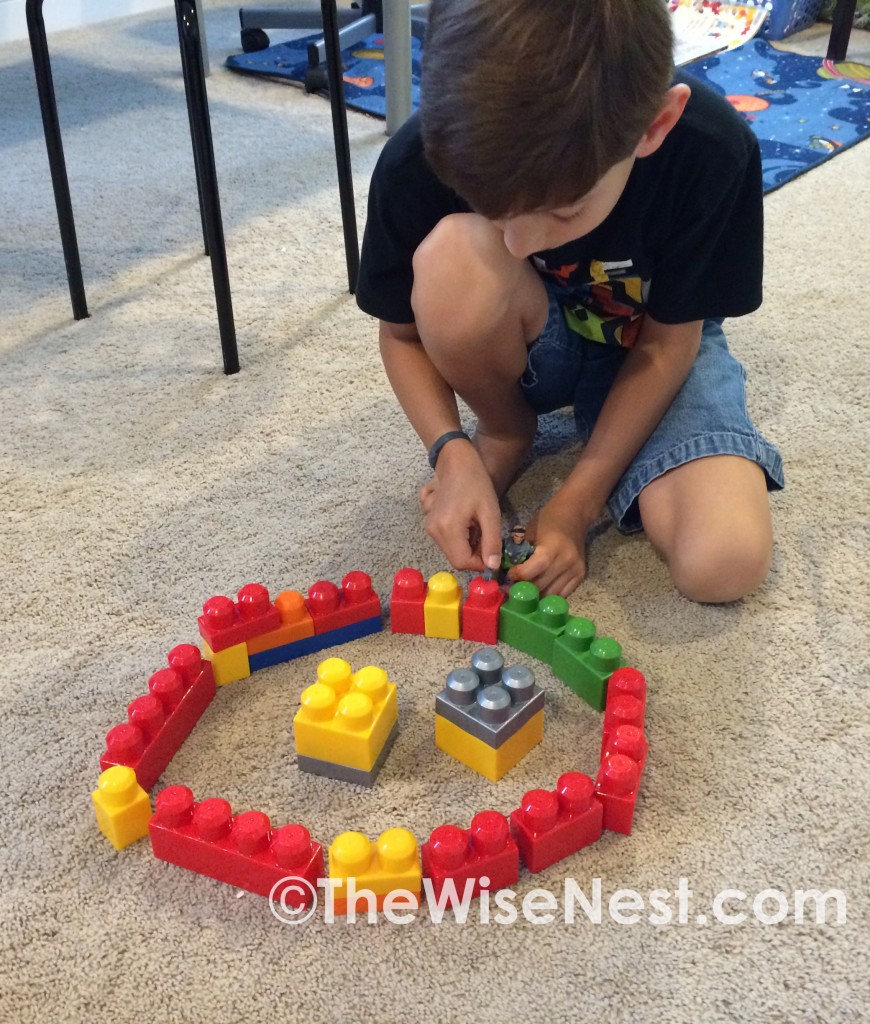 Action figures played the roles of Romulus and Remus.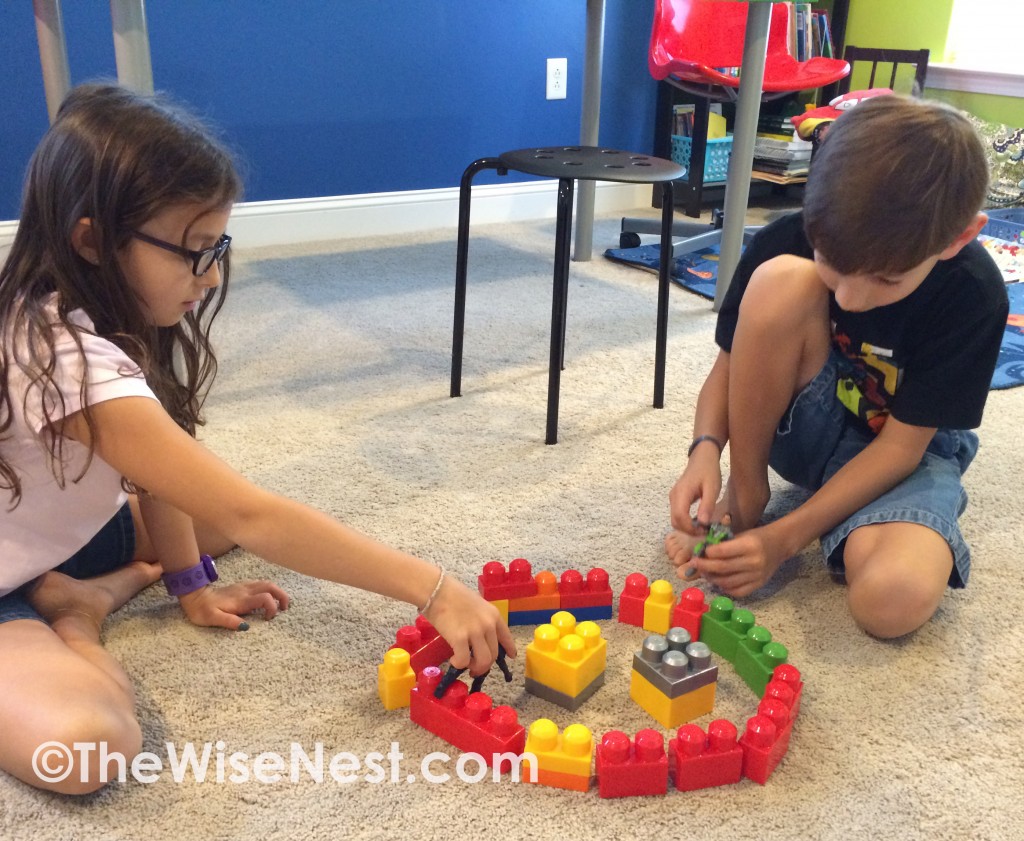 At the end, Romulus reigned over Rome. 🙂 I love their creativity and how they interpret the poem.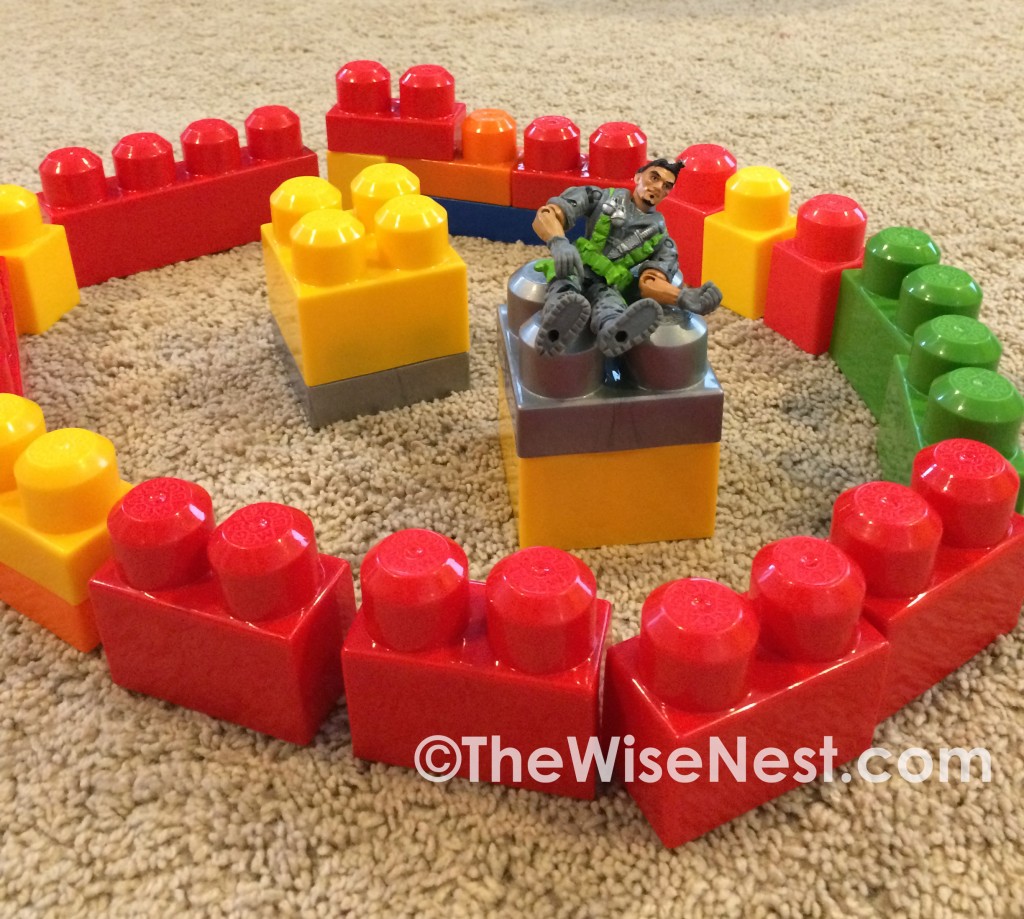 I made a few resources to go with the poem. If you are interested in downloading these, you will find a link at the bottom of this post. This is what is included in the file:
Poem with illustrations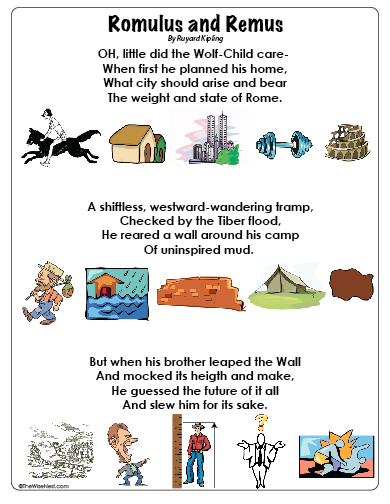 Illustrations only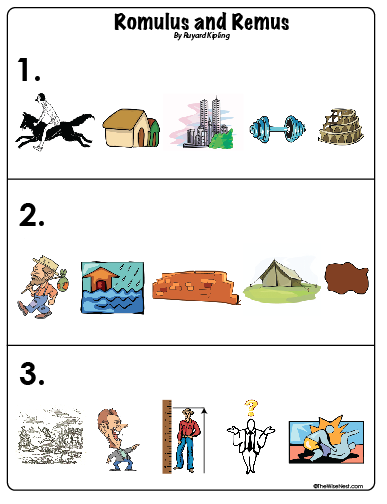 Fill in the blank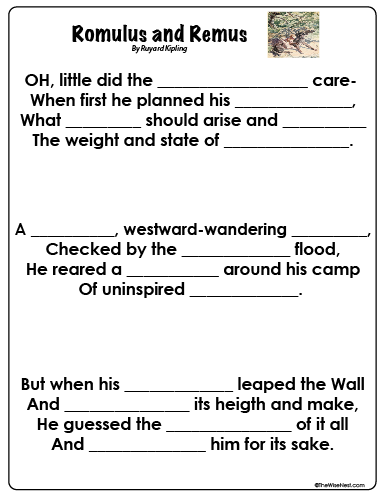 Stanzas Cards. I use these to give to my kids to hold and work on memorizing that particular  stanza. Also, my kids love quizzing each other, so one person holds the cards and the other one recites the specific stanza. Another idea to use these, is to give the cards to your child, mix them up and ask them to lay them on the table/floor in the correct order. Act out the stanza described on the card. Be creative! The possibilities are endless! 🙂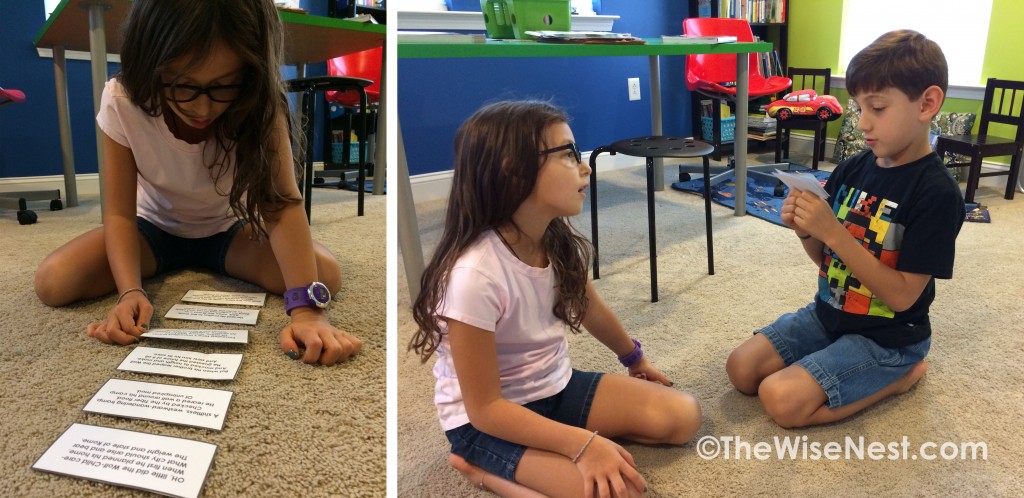 That is all for now. I hope your family can use these ideas and resources!
Click below to download the file.
—> Romulus and Remus <—
Have a wonderful week,