We are starting a unit study on outer space! We will be doing a few activities to learn more about space.  Our first activity was to talk about the sun.
We are learning the different parts of the sun. This was very fun! I made a visual aid out of felt to give us a hands-on material to learn the parts of the sun. My kids enjoyed putting together and taking it apart.  They had to name each part of the sun as they were playing with it.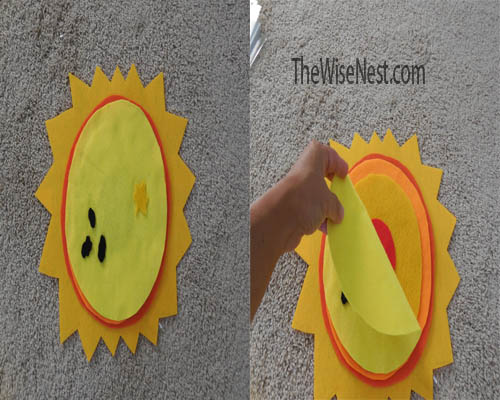 It was not hard to make. All you need is felt.  Cut out circles in the different sizes to represent each zone. Stack it together and voila! … you have the parts of the sun! 🙂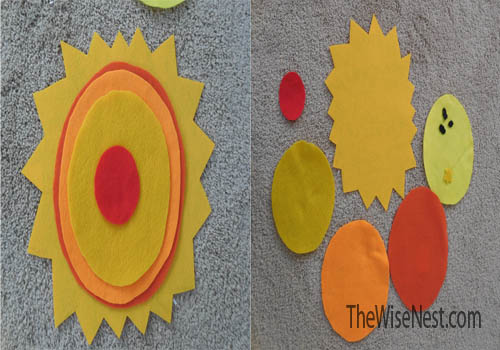 We also worked on our interactive worksheet. This one took a little longer to complete, but the kids LOVED it! and I love the final product! The suns are now hanging on the wall in our school room.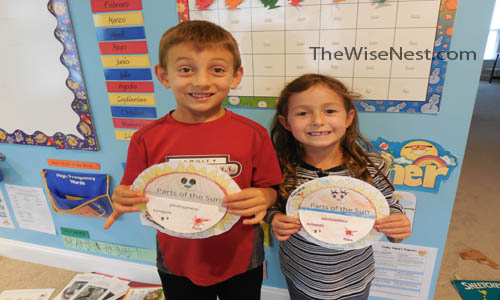 Here's a picture of how it looks at the end.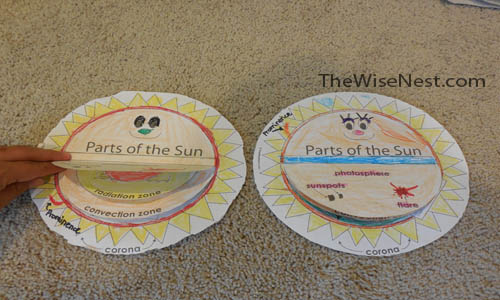 Another shot  🙂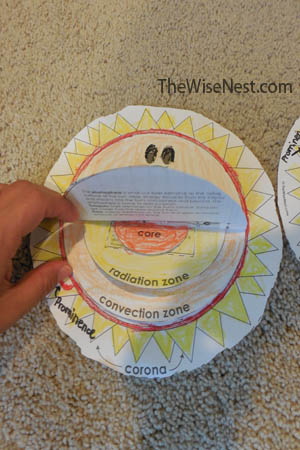 I ended up making a little video to show you how to put it together. I figured it would be easier to see it than me trying to explain it in written instructions. 🙂
Click below to download the file!
—>  The Sun  <—
Hope your kids enjoy this project as much as my kids did!  So much fun!
Blessings,
Grismar