Hello Everybody!  Christmas is just around the corner! Can you believe it? This year just flew by for me.
As we prepare to celebrate this season, I wanted to make a craft with the kids to have as a keepsake as well as a present for the grandparents. This is a great early Christmas present for grandparents… they will LOVE it!  🙂 Here's the final product: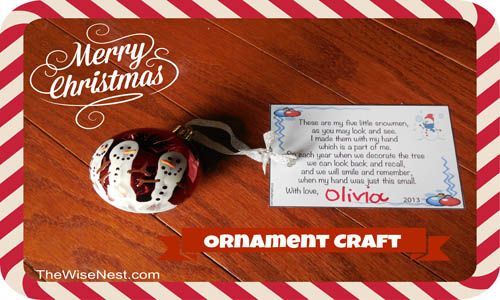 Isn't this the cutest thing? I just love seeing my kids' hands on the ornament and to know that I can keep this forever and I can look back in the years to come and remember this special time with them. Here's another shot of the final product…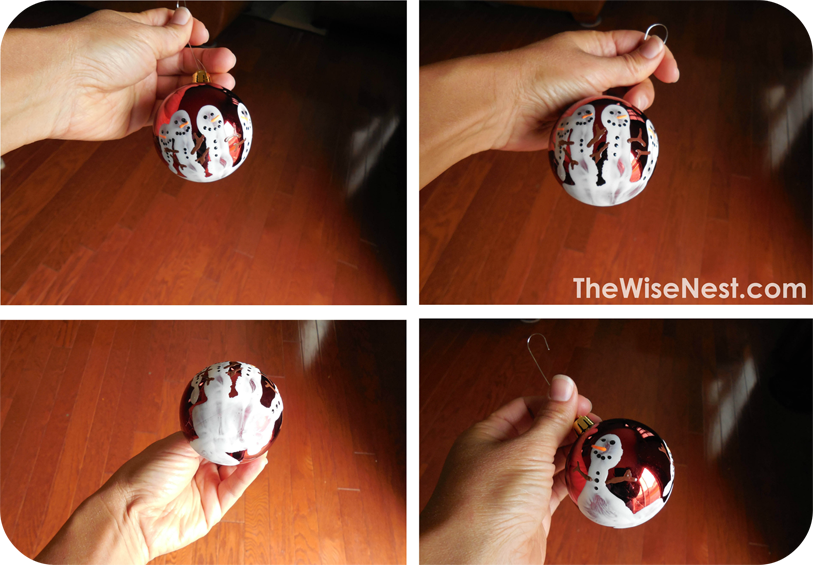 This is a very easy craft to do. All you need is:  smooth ornaments (any color would work), white washable paint, paintbrush, puffy paint (brown, orange & black), and ribbon.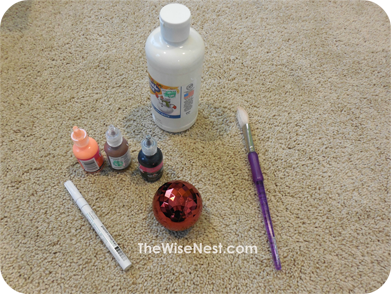 You will also need to print the poem to go with it (you can download the file at the end of this post).  This poem is so sweet, it makes me get teary eye to see how fast my kids are growing. 🙁   Punch a whole on one side of the card, run a ribbon through it and attach it to the ornament.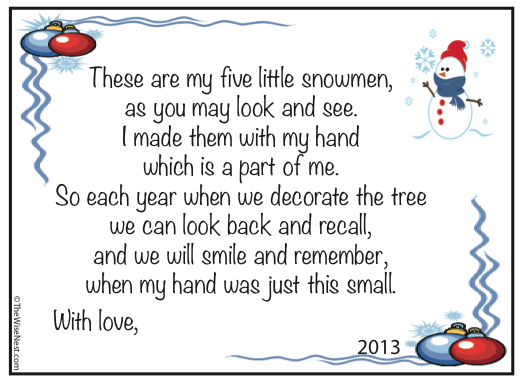 Here are the steps to make this ornament. First, you will need to paint your child's hand with the white paint. Make sure to cover the whole hand specially each finger since they will be turning into snowmen. My kids thought this was fun. They giggled as I was painting their hand because it tickled their palm.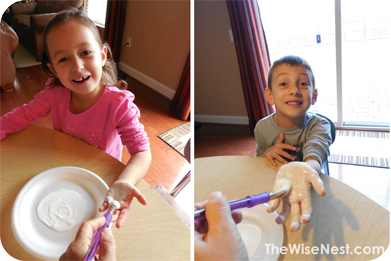 Next, have your child hold the ornament making sure the fingers are touching the ornament. I recommend that you practice this step with your child before you paint their hand. I found out the hard way when I asked my son to hold the ornament and he grabbed it using just the tips of his fingers. 🙂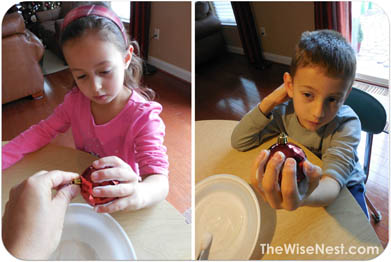 At this point you will need to let the ornament dry. Hang it up on the tree or anywhere else allowing it to dry.

Once the paint is dry, you can come back with the puffy paint and draw eyes, nose, mouth and arms to each snowman. You can even add a hat or scarf, anything you wish, let your creativity flow! The last thing I do is write their name at the top of the ornament and the year, so we can keep track of how old they were when they made the ornament. I used a white marker to write the name, but you can use any color marker or even write it with paint and a fine brush.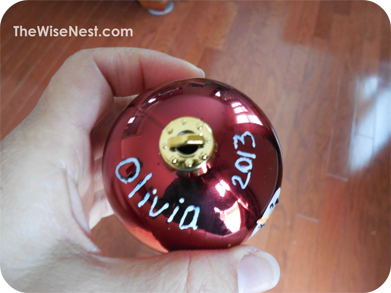 I made a short video explaining how to put it together in case you need to see it in action. 🙂
I hope you guys can make this ornament for you and maybe for grandparents too! We are going to deliver ours to grandparents this weekend. The kids are so excited and proud of their ornament!  How about you go to the store today, get your supplies, come back home and gather your kids to make the ornament? The supplies are very cheap and easy to find. Your kiddos are going to love getting their hand painted.  Let me know how it went. I would love to know who tried it with their kids.
Click below to download the poem cards
—> Ornament Poem Cards <—