I made these cards (well, actually my husband did), to help us visualize and learn the ocean zones.
My kids love looking at pictures, books, cards, etc. anything with color, so I decided to create something that would get their attention and help them retain the information we are studying.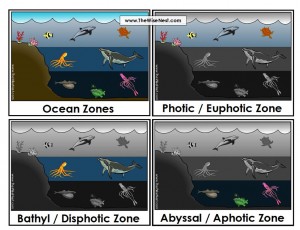 We talked about the characteristics of each zone and the animals that live in each zone. As a way to help them make a connection with the new material, we watched Finding Nemo. It is such a fun movie! But afterwards, we talked about the different ocean zones Marlin and Dori ended up at in their journey.  They actually went to all three zones and met different animals in each zone.
Photic / Euphotic:  The beginning of the movie with all the other fish and the coral.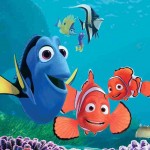 Bathyl / Disphotic: When they met the whale.
Abyssal / APhotic:  When they met the angler fish that tried to eat them.
It was a lot of fun to find a way to help them make those connections. After that we made the bottle project which I posted previously. You can find it under Science.
Another idea for these cards is to print them twice and you have a memory game.
Name an animal and the child names the zone it lives in.
Be creative and just have fun!
Click below to download the cards.