We are soon approaching the end of the school year! Wow! It has gone super fast!
Our Spanish class is doing really well, and I love watching the kids progressing and starting to use complete sentences. Yay! I am so proud of them!
The next two weeks we will studying the Four Seasons.  Here's the video to help you out with vocabulary pronunciation:
The materials I made to go with this topic are:
1. Vocabulary Sheet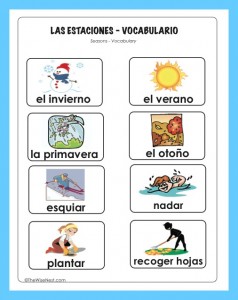 2. Label each picture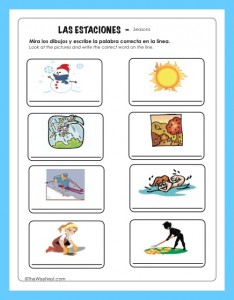 3. Cut and paste activity to finish each complete sentence. Students will read each complete sentence after finishing the sheet.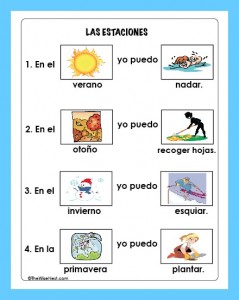 Click below to download the file
—> The Four Seasons Worksheets <—
I hope you are starting to have nice weather wherever you are at! We are loving it here!
Have a fantastic week,