The next topic we are learning in Spanish is the basic vocabulary for family members. Here's the video to help you with the pronunciation 🙂
I have also made a few sheets to review the vocabulary we are learning. You can download the file at the bottom of this post.  In this file you will find: vocabulary sheet, cut and paste activity, matching word to picture worksheet, and another sheet to label each picture.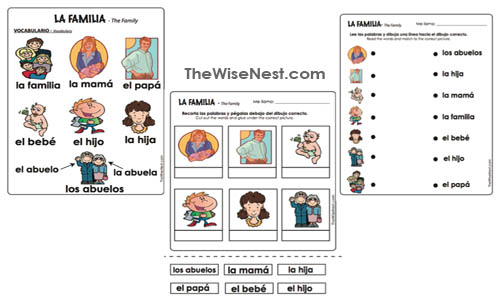 Hope this helps your child review the new vocabulary.
Blessings!
Click below to download the file
—> La Familia – Family <—