This year we will be studying American History. We will be memorizing different pieces of literature or important documents that relate to US History.
The first document we chose is a short excerpt from the Declaration of Independence.
I have also created a few resources to go with this. In the link below you will find the excerpt typed and illustrated, as well as sentence strips, and fill in the blank sheet.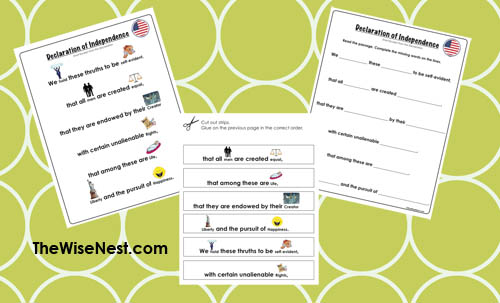 I also included picture cards. This works really well for my children. It helps them recall the words without having to read it.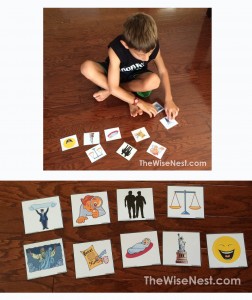 I hope this is of use for your children too!
—> Declaration of Independence <—
Have a fabulous week,