Hello all!
Long time no see! How was your summer? I hope you had a chance to relax, have fun, swim, travel and/or  just chill.
Our summer was super fun. We went to the beach, the mountains, lots of swimming at the pool, play dates at the park, and lazy days at home. I needed to rest and completely unplug from school stuff. I didn't touch the blog at all during the summer. But now that school has started again… I am back! 🙂
My school room was a disaster all summer. It was the catch-it-all room. When I found something that didn't have a place, or I wasn't sure what to do with it, it would end up in the school room. As a result of this, my school room looked like a bomb went off.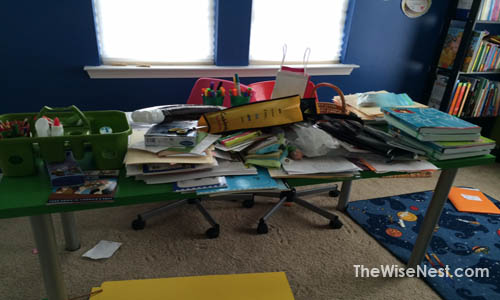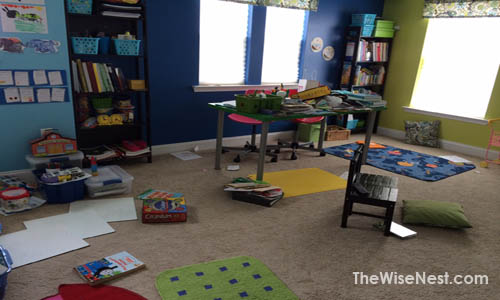 Yikes! I had to work hard to get everything in place, and actually, most of it was papers and things that needed to be trashed.  So after a few hours of work, and a couple of days organizing, my room was ready to receive my little ones back.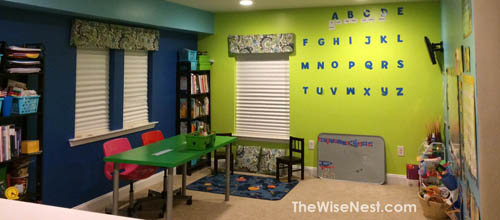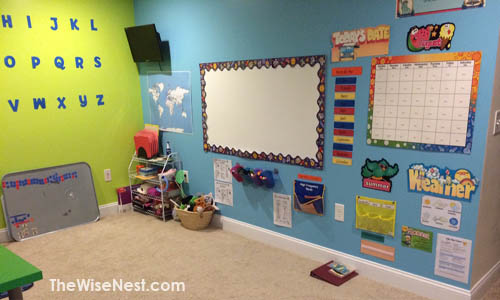 We have been in school for a week now. The first week went well. Both kids worked really hard and just eased into it. This week has not been as easy as the first one, but we will get there. 🙂
I will be posting some of the resources we will be using this year in the different subjects. Hopefully you can find something useful that can help you and your kids.
I pray that the Lord will give you an exceptional year and fills you with His grace and wisdom to guide your children in their educational journey.
Have a wonderful rest of the week and we will be seeing you more often now.